The Modernization of Microsoft 365: What's Next?
Watch it on demand by clicking here.
In the past five years, we have seen a huge trend across nearly all major corporations and government institutes to shift data storage and platform usage to the Cloud. In particular, the Microsoft 365 Cloud now hosts most of the Fortune 2000's data in some capacity, whether email, documents, Teams chats, or all of it. Over the past two years alone, more data has been created than in all previous decades combined. With this tremendous and widespread adoption of Microsoft 365 across the globe and with the exponential growth of data volumes and sources, in-house legal and compliance teams are scrambling to figure out how to manage it all.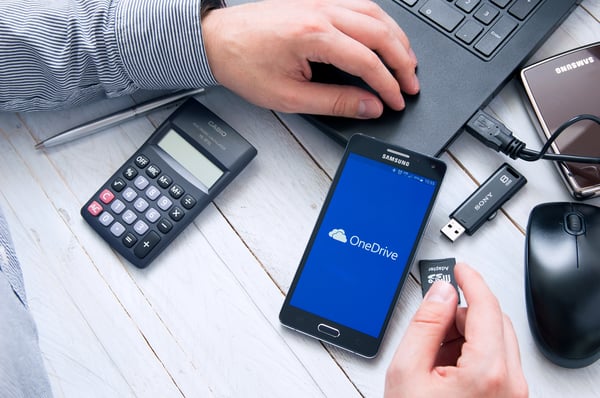 Microsoft 365 has a very powerful set of features that help enable and arm organizations with the tools they need to help their business processes drive efficiencies. Some of these tools include Advanced eDiscovery for finding records relevant to an investigation or automation/AI around the application of labeling for company confidential records or intellectual property. The possibilities are endless but require a solid understanding of what features are included in Microsoft 365 and how to use them productively.
Organizations must consider all aspects of Microsoft 365 when the decision is made to move to the Cloud. Some of these decisions include:
What can I do with the current licensing I own?
What is it that I need which might enhance my process and drive greater efficiencies?
How can I control the constant updates and plan for what is coming next to help fill a gap I currently have?
Most importantly, how can I drive cost reduction and ROI from the adoption and consolidation of my processes to Microsoft 365 to help reduce or eliminate the need for third-party software?
Fortunately, Microsoft has a solid framework around communicating all aspects of these concerns, including, but not limited to, preview programs, roadmap awareness, Message Center updates of what is coming soon, and other means. This does not necessarily mean your concerns are alleviated, but it is a step in the right direction. I would recommend leaning on your in-house SMEs or vendors that have built a framework around ongoing communication. This will help keep you on track with what is coming next, how to adopt what you currently own, or to build an ROI use case to justify a license upgrade to enable more advanced features.
In the end, an organization has to integrate worldwide legal, IT, security, and compliance stakeholders with one another to develop a comprehensive plan for how to adopt any new technology. This is especially true with cloud-based platforms like Microsoft 365 where the data and functionality are controlled somewhere else, but you can control the framework and the processes around how it operates. Given the scale of the Microsoft Cloud, my advice would be to:
take it one step at a time;
stay abreast of upcoming changes;
plan for the change by doing a lot of testing;
implement a risk or remediation plan for rolling back if required; and
most importantly, measure the benefits that change will bring.
Dive into key ways to leverage M365 to reduce your ediscovery spend, or to discuss this particular topic further, please feel free to reach out to me at CHurlebaus@lighthouseglobal.com.