Privilege & Key Document Identification in an HSR Second Request: The Race to Get What You Need
Watch it on demand by clicking here.
HSR Second Requests are one of the most fast-moving, complex, and high stakes cases in the legal world. Corporations, law firms, and providers have to sift through typically large volumes of complex datasets to identify key documents, privileged material, potential risks, and relevant material more broadly to be analyzed and subsequently produced to the government in a matter of days. I recently had the luxury of discussing this topic with some antitrust experts and have outlined some of the key takeaways below when billion-dollar deals are on the line.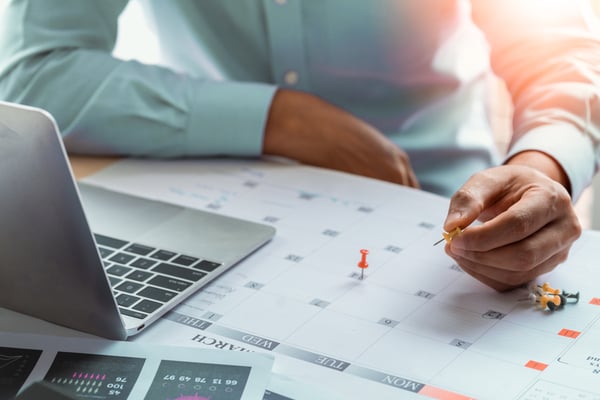 Start as Soon as Possible - Preparation and coordination are key elements to getting ready for a second request, and pulling the team members together as soon as possible is key. In order to manage risk, pulling the law firm, corporation, and provider together to discuss the relevant time period, the potentially relevant custodians, the company's org chart, the various data sources that may be in scope, how both the data sources and custodians will be prioritized, and the deadline that the team needs to work around are all critical to avoiding risk. Pull these resources together well before the second request is issued.
Build a Fluid Playbook - The area that drives the most innovation surrounds the critical review of previous workflows and technologies leveraged on past cases. Work with a provider that both understands and has successfully managed antitrust cases and the deadlines involved. Many experts not only leveraged teams repeatedly in these types of cases, but post-matter, would analyze what went well and what didn't go well for future improvement and add it to their antitrust playbook. Items to review when building your playbook could be collection and data transfer workflows, review protocols, privilege screens, and accuracy around identifying privilege, as well as various technology leveraged.
Leverage Applicable Technology - Technology has changed significantly over the last few years in the ediscovery world. Both the DOJ and FTC have accepted the use of thread suppression and TAR strategies, but the technology has turned towards the identification of more targeted material. Some groups are leveraging bespoke privilege prediction protocols and technologies to better screen the relevant population, leveraging years of government investigation, merger, and general litigation work product. Others are utilizing CAL and categorization in combination with skilled consultants and case teams to pinpoint critical items in the population, both related to the merger and that could generate other litigation or investigation risks down the line. Lean on your providers to guide you on what features of a technology are battle tested, which are less reliable, as well as what might be the right fit for your team.
Understand Industry & Agency Differences - Although various similarities exist across both the FTC and the DOJ, there are a variety of things to be aware of depending on which agency is overseeing the deal and what industry the client is coming from. The DOJ tends to be far more hands on regarding the workflow, technology, and process deployed, whereas the FTC tends to be less restrictive in the application of technologies. When it comes to industry nuances, data sources seem to be the biggest differentiator. For example, financial service firms are more accustomed to regulation and tend to deal with more straight-forward data sources, whereas large industrial or consumer goods companies tend to have more complex data sources, as their data is not as easily accessible, and more significant amounts of paper. Technology firms similarly have their own pressure around normalizing and reviewing collaboration tools, where telecommunications companies require heavy cell phone analysis.
The keys to success in a second request are to:
start early;
create a playbook and revisit the playbook after each matter;
leverage technology to drive down risk reduction and lean on your provider to vet tools in the market; and
understand the nuances between agencies and industries.
If you are interested in continuing the conversation, please feel free to reach out to me at JDelPiero@lighthouseglobal.com.